WHAT HAVE WE DONE...!?!
Our ridiculous quest to race as a D1 USACrits team.
Anything but Dead Fucking Last. We're a first-year program, pumped to be in the game against the best in the country. We'll have to strategize, scrap and fight our way out of the bottom. We'll be racing on passion, blind faith and probably a little luck. We'll learn a lot, grow a lot, go really, really fast, and share the whole experience here.
THE RACES
2018 USACrits Series | 10 teams | 11 races
A season-long standings battle to move up the rankings in America's greatest crit series.
RACE 1
Athens Twilight Criterium
Saturday April 28 Athens, GA
Pro/1/2/3 Women: 7:15 PM EST
Pro/1/2 Men: 8:30 PM EST
RACE 2
Winston-Salem Cycling Classic
Saturday May 26 Winston-Salem, NC
Pro Women: 5:00 PM EST
Pro Men: 6:30 PM EST
RACE 3
Oklahoma City Pro-Am Classic
Friday June 1 Midtown, Oklahoma City, OK
Pro/1/2 Women: 8:15 PM CST (9:15 PM EST)
Pro/1 Men: 9:15 PM CST (10:15 PM EST)
RACE 4
Harlem Skyscraper Cycling Classic
Sunday June 17, Manhattan, New York, NY
Pro/1/2/3 Women: 1:30 PM EST
Pro/1/2/3 Men: 3:00 PM EST
RACE 5
The Natural State Criterium Series
Friday July 6 Bentonville, AR
Pro Women: TBD CST (+1 TBD EST)
Pro Men: TBD CST (+1 TBD EST)
RACE 6
ASWB Twilight Criterium
Saturday July 14 Downtown Boise, ID
Pro/1/2 Women: 7:00 PM MST (9:00 PM EST)
Pro/1 Men: 8:15 PM MST (10:15 PM EST)
RACE 7
San Rafael Sunset Criterium
Saturday July 28 Downtown San Rafael, CA
Pro 1/2/3 Women: 7:00 PM PST (10:00 PM EST)
Pro 1/2 Men: 8:15 PM PST (11:15 PM EST)
RACE 8
Littleton Twilight Criterium
Saturday August 4 Downtown Littleton, CO
Pro Women: TBD MST (+2 TBD EST)
Pro Men: TBD MST (+2 TBD EST)
RACE 9
Benchmark Twilight Cycling Classic
Saturday August 11 West Chester, PA
Pro Women: TBD EST
Pro Men: TBD EST
 
RACE 10
Gateway Cup: Giro Della Montagna
Sunday September 2 St. Louis, MI
Pro/1/2 Women: 3:10 PM CST (4:10 PM EST)
Pro/1 Men: 4:25 PM CST (5:25 PM EST)
RACE 11 — FINALE
Atlantic City Resurgence Fest Criterium
September 15 Atlantic City, NJ
*USA CRITS SERIES FINALS — Special Points Race Format*
Pro Women: TBD EST | Pro Men: TBD EST
MEN'S PREVIEW
OUR GUESTIMATED PRE-SEASON RANKINGS
STARTING AT THE BOTTOM
Rank #10
ButcherBox Cycling | Boston, Ma.
The only way is up! Peter Olejnikzak "a.k.a. sneaky Pete" leads our first year team bringing his smarts and versatility to a squad of mostly emerging talents. Our team has some experience, but let's be clear: we're pretty green (some where between a soft mint and lush grass hue). If we work smart, learn fast, and grow together, we could be the biggest underdog story of the series...maybe in all of sports. Ever. All we can do is believe.
THE NEXT 3
Palmetto State Medical | Fishers, Indiana
Defending champions. Wearer of mustaches. Young, hungry, and with a knack for just manufacturing unglamorous short-term results that payoff big in long-term points accumulation. Very unlikely to win a single race, but also very unlikely to blow an opportunity. The league has stepped up its fire power this year: will they rise to the occasion?
Support Clean Sport/Seasucker/Guttenplan Coaching | Clearwater, Fl.
Dave Guttenplan is back to full strength and he has fast-man Tyler Locke at his side. They are ready for hot finishes and hard courses, but it's unclear what other skills and depth this team brings to the game. (It's also unclear if they took five-seconds to realize how long their team name had become?) These dudes can race, but they have something to prove for sure. If they want to move up the rankings, they'll have to really work the series. How committed are they?
First Internet Bank | Greer, S.Carolina
Good things happen when Chris Uberti is in the mix for you. But it takes four to score. A scrappy crew with veteran racers is sure to put up a fight. Is the squad up to the task? Determination creates surprises...can these guys make the dream a reality? At least they'll have a safe place to deposit any winnings. And they have a number "1" on their chest, which if anything, provides a team vision.
TOP 5
Rank #5
Aevolo Cycling | (HQ), New York
This very-young squad is packed—stuffed!—with multi-national talent....just riding at the front they'll do well. With Mike Creed at the helm they are sure to learn their lessons quickly. But they'll have a full plate this year (developing and showing that talent all over the world, one would assume...). Also, they could possibly discover marijuana, beer, and real girls on bikes for the first time this summer. So. Will they show up enough and avoid the drama of life on the road to really turn talent in series results?
Rank #4
Levine Law Group p/b Huseby.com | Rock Hill, S.Carolina
A team once focused on track, has the speed to hang. With Ryan Aitchenson at the wheel they have big points possible on any course. Plus, if feeling threatened, they can bury you in litigation. Guest riders will play a factor in their over all pursuit (Hi there Adam Myerson), but Ryan is the key to success. If they really gave a shit, can they get to third over all?
Rank #3
Texas Road House | Louisville, KY
We're obviously fans of anyone mixing steak and bikes. This team has only gotten stronger over the years so you can bet your mashed-potatoes they'll be scoring regularly throughout the series. A lot rests on Dan Holloway's matured shoulders to score big. Marca and Alex and Summerhill have been rolling early, maybe it's their year to earn a place at the sharp end with Dan. But of course questions remain: Can Dan balance his track ambitions all year? Will they put the time into the series? Will they be willing to comp us a few extra sides for a better team review? It's all up in the air!
Rank #2
Team Clif Bar | Emeryville, Ca.
This team has a lot of hair...performance inhibiting volumes of it. It's glorious. Really. They have, through sheer force of fucking around, become the rock stars of the US Crit scene, with just as many press obligations as race dates. They are (a) fan favorites everywhere they go, and (b) frankly, really fun to be around, (c) down to get tattoos at races—a serious plus in my book. On the bike though? The programs changing. Zack Allison and "The Gingers" are America's next wave of crit-hitters. The team has added increased finishing power, and retains a grip of crit specialists at the prime of their racing careers. The team is 100% focused on the series. We mean, like, they are not kidding. They'll show up, and be race ready. No longer content to just win the crowd, can they finally start to win the race? #1 is possible. But, can they battle the league and exploit the weaknesses in Holowesko's season?
Rank #1
Holowesko Citadel Racing p/b Arapahoe Resources | Greenville, S.Carolina
Led by John Murphy and host of monster engines the deck is stacked toward the only Pro-Conti team in the series. George Hincapie would have it no other way. Top level resources will help (maybe the travel bus is making them soft, who knows..?), but, they are flying all over the place, with lots of hard stage racing as their main focus. Will they show up fresh and ready, if at all...? Can they can score enough in the events they compete in to still clinch the over all series? We could write more, but their insane race resume pretty much does all the talking for us. These guys are the giants. And all giants must be killed...or they just walk all over you.
Special Note:
There's still an open slot in the league! We're lobbying for Toronto Hustle or Team Concept to step up for the season. Call Gene. Enlist.
THE SQUAD
Meet the Underdogs.
The team is owned by six cycling buddies—Ted, Steve, Nick, Dino, Beth and another Steven—with a love of America's new-wave racing on the road and in the dirt. We've worked hard to build a team that supports athletes to be their best on and off the bike, plus a pathway into the most creative edge of the sport. It's an exciting test to try and build something from the ground up. Thanks for following our story from Day 1. We've got a long way to grow, but we couldn't be more proud of the USACrits crew we've assembled for this season.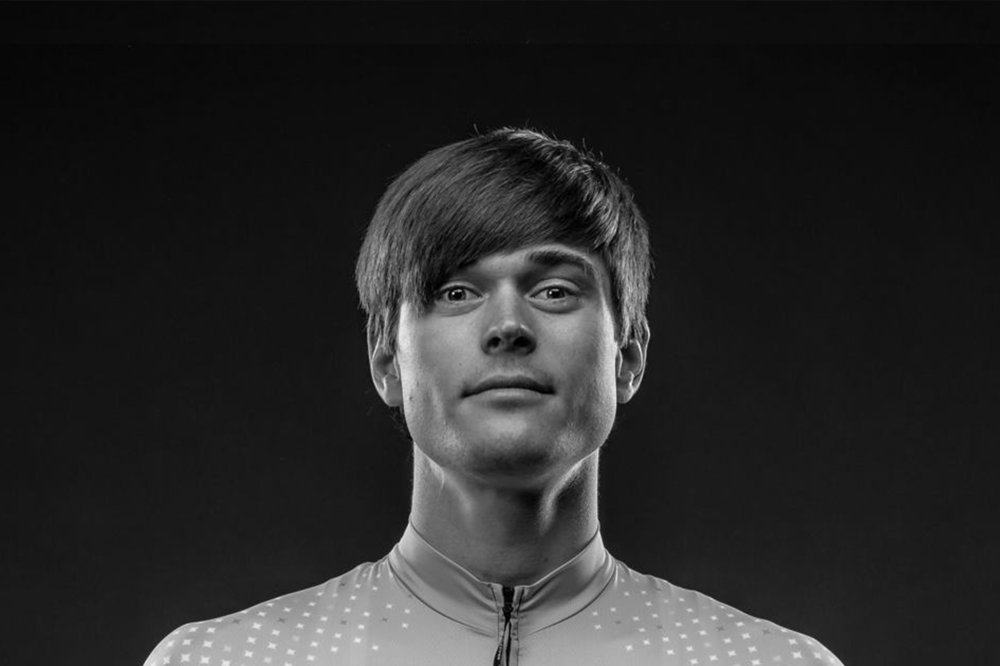 25, the woods of Minnesota
Overview:
A collaboration rider part of our USA Crits project. Races through the mid-west as head of the Bora factory team. Former professional for the mighty Astellas program.
Pete's an incredibly well-rounded sports man, former Nordic ski talent, and Jr. hockey player, he races just about every genre of bikes out there: fat bikes, track bikes, MTB, CX all of it.
"We look to Pete to be our road captain and bring his national winning ways to the team, help direct our boys and accelerate our ability to work together. He's a hitter: 100%" – Steve M. Cullen
Get to know Pete:
Always laughing and spreading the positive vibes, but underneath all that is a deeply analytical mind. Oh, and check out his stem, you'll see a bible verse attached to his stem given to him by his father.
Overview:
Collaboration rider part of our USA Crits project. A recognized talent in North East for the last 8 years. Always puts in a great performance at the Wilmington GP, his home race.
"Eran is a level headed, easy going, monster. We're counting on his grit and big engine to keep us in the hardest races in the series. He's also pretty stylish…that counts too." – Steve M. Cullen
Get to know Eran:
He's a Philly kid, so naturally a big 'Sixers fan, and willing to debate cheese steaks. Motown is usually playing in his iPod—The Marveletts, Stevie Wonder, Marvin Gaye—can't go wrong there.
Overview:
"Go-Go" is a home grown talent in his first year on the team. Like all North East riders he's full time on a cross, and crits. Comes from a deep family of racers. Already posted podiums for us this year.
"Chris is an insanely aggressive rider, with a lot of top end speed. He's a key scorer this year, especially on technical and hard courses." – Steve M. Cullen
Getting to know Chris:
The only plumber on the team….which may prove handy. Chris gets along with everyone. He's a bit shy, but quick to laugh. The road-trip part of the sport is as much a joy to him, as the racing itself. He's blending into out team instantly. He's also ready to eat donuts, at like, any moment.
Overview:
Reigning 3x world champion, grew up racing on the dirt. He's known for his bike handling skills and performance range. Also on loan from a Bora division.
"Peter is pretty good on the road, as we've all seen the last few years. We're hoping he can translate that ability to the US Crit scene. Really excited for his potential." – Steve M. Cullen
Getting to know Peter:
Easy going, and well grounded, with a sense of Euro panache, he's big into American sports cars, and sunglasses. You can talk to him about that stuff in four different languages.
Overview:
His first year at the Cat 1 level, already finding his way to the winner's circle. A hungry rider down for Road Races and Cyclocross, but a true passion for the big twilight crits. Very fast finisher. Started with us as a Cat 4!
"We call him The Spengine for a reason….he's got blazing pursuit speed and can play a lot of different roles on the team. He's a point scorer this year for us. He'll be at every race." – Steve M. Cullen
Getting to know Spence:
Former world-class Junior swimmer, found bikes after a double shoulder dislocation (in competition!). Studies Nano-Material Sciences at Duke. Drinks hot co-co never coffee. The fastest nerd we know.
Overview:
Crit specialist. Fantastic bike handler. Snappy kick. A chunk national experience. A classic crit dog racer. He loves the travel, the twilights, the corners. His passion is the heart of our team.
"Ted is coming back from a horrible crash and health issues last year. He's got fantastic race sense, and a blazing kick. In drag race finishes Ted can be our guy." – Steve M. Cullen
Getting to know Ted:
Who doesn't know Ted? He's one of the most talkative affable guys in the pack. Ted's bubbly passion for racing comes through every day, he just loves being around fellow racers. He recently started collecting puggles…don't get him started….. He's a designer for his day job. Talk about that instead.
Overview:
A former Jr. Olympian, Steven's been an athlete his whole life. Brute strength and raw power define Steven's game. He's a flat track engine. It's a new level for him now, but he's rising to the occasion.
"Steve is the role-model, full-time amateur mixing a tough job with double duty training in the harsh North East winter. His work ethic will serve the team well all year." – Steve M. Cullen
Getting to know Steven:
A former classroom educator, Harvard grad, and currently leading education strategy work for Boston Public Schools. Steven dedicates his full life to helping people. He's one of our team owners. He can be a real snob about coffee.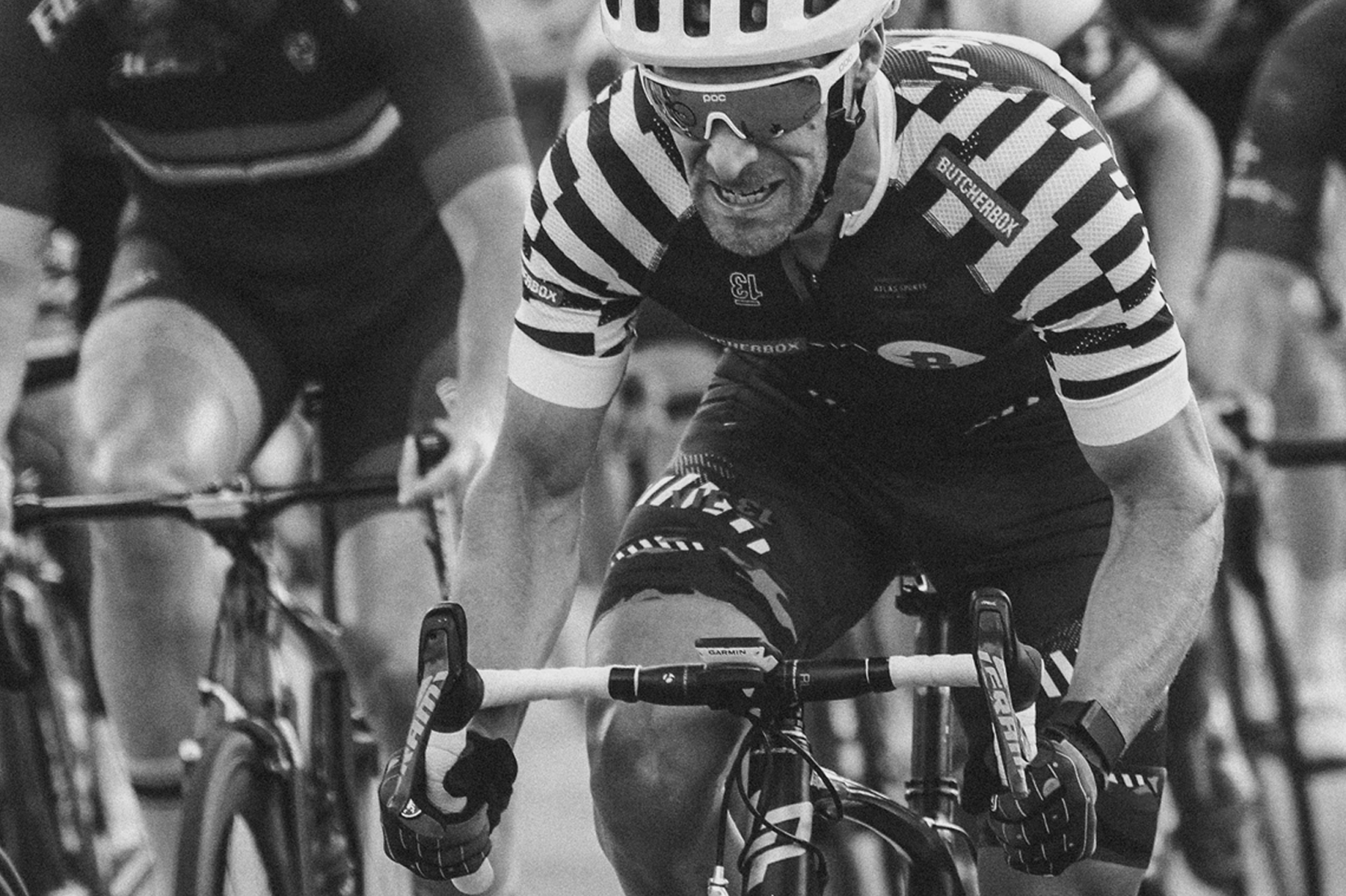 Overview:
A former top level collegiate runner, Nick is an athletic powerhouse. He just recently turned to bikes and has quickly risen up to the elite ranks. Great on hilly courses, he mixes a road race and crit calendar for us.
"His dad's an endurance coach, so he's been steeped in racing his whole life. It's a step-up for him this year but we think on the toughest courses he can be there for us. The talent is there." – Steve M. Cullen
Getting to know Nick:
The dude can BBQ! Butcherbox and Nick are a match made in meat heaven. Also: He's a professional Art Director for his day job, so Nick handles a lot of our team photography and communications as well.
Overview:
Most experienced member of the team, playing a management and racing role. Well-rounded athlete, with lots of experience on the road and track. Still has some good results in the legs.
"I'm stoked to race a support role this year, filling in for riders, and sacrificing everything to help the kids. On a good day I can help us through the sharp end of the field. On a bad day, I'll be cheering from the side lines." – Steve M. Cullen
Getting to know Steve:
Steve is a designer, author, and publisher. He runs the podcast Fasturdays, is the founder of the team, and a creative director at Soldier Unlimited. Loves sports, travel, politics, BBQ, and coffee.
RANKINGS
HOW IT WORKS
(1) Points. Rankings are based on points earned racing, totaled at the end of each race, and applied to the rankings. Points distributed fifty places deep. Mid-race points, occuring three times every race, score minor points. The points table favors consitency and tight battles with only slight differnces in placeing values.
(2) Teams. Each team is allowed six riders. Top four riders are scored each race. Teams can change rosters (an essential element) but individual riders can't ride for multiple teams...(who would do that anyway?!)
(3) Fastest lap. During each race, lap times are recorded for every rider. The top five fastest laps recorded each race are scored minor points. The winner of each fast lap contest wins an FSA set of super aero bars. Does that rider even need it? Seems unfair. Regardless: this is fu*king sick people!!! Like strait out of motor sports. It's such a cool race in the race.
(4) Prizes. First EQUAL PAY women and men. Yes and thank you. Next: End of year purse is 100k per gender, split through the top 10 teams, first earning 6k. Pretty good for year 1. Each race, has prize pools, varing 30-50k. Frankly, also good. It's 350k total. A solid step forward.
(5) Jerseys. In the middle of the team play, individual jerseys are up for grabs. Only league teams earn league jerseys. a. There is an Orange for the over-all series leaders; b. Lap Leader, which is a rad sub-competition, like a smarter version of the most agressive rider classification. It's one-point for every lap "led" across the line accumulated throughout the whole year. Hard as shit to out smart never mind ride for it c. Best young rider—U25. I thought this was bullshit. 25 is prime. But actually, rarely do U25 riders finish in the top ten. So fare enough. 30 is prime. I get it... d. Bandit leader - top rider not part of the league. A noble distinction (see below).
(6) Fields. The racing is mixed-field racing, meaning, on any given race non-league teams are also racing and taking points. So basically it's like the crits we all know and love: teams and bandit riders just show up, becoming the hotsauce in the honey, stealing points. It's a wild dynamic.
WATCH LIVE
All races are broadcast live with World Tour veteran and American peloton insider, Frankie Andreau, calling the action. Every race is recorded to view at your convenience. USACrits.tv Subscriptions are just $55.00 for 23 races—$2.40 per race! Proceeds go to the racers and the race coverage.
If you love bikes, watch more racing. Support American teams. Grow America's race style. Help people reach their dreams. Stay motivated. Embrace the FOMO therapy.
INSPIRATIONAL WORDS FROM FANS OF THE TEAM
"Courage will now be your best defence against the storm that is at hand."— Gandalf
"It's better to fight because if you don't fight you can't win. Even if you don't win, you can change the game."— Elizabeth Warren
"Fear is the path to the dark side."— Yoda
"People have to go through trials and tribulations to get where they at. Do your thing - continue to rock it - because obviously, God wants you here."— Kendrick Lamar
"When something is important enough, you do it even if the odds are not in your favor."— Elon Musk
"Am I really just a narcissist, 'cause I wake up to a bowl of lobster bisque?" — Rick Ross